It's a common misconception that all synthetic fabrics feel cheap and scratchy on the skin, but this couldn't be further from the truth. Modern, high-quality polyesters (and polyester blends) can feel as soft and luxurious as silk or wool — it's all about choosing the right fabrics and using them wisely. The key is to opt for high-grade polyesters and blends, as well as being savvy about your choices when it comes to fiber content, stitch structure and color.
Fabrics made from natural fibers are softer and more breathable than those from synthetics, which can be harsh on the skin and lead to allergic reactions. However, the best way to find the most comfortable fabric is to experiment with a range of different options and see what suits you and your skin type.
Different fabrics feel different to the touch, and this is due to a number of factors including fiber content and knit construction. When it comes to knitted fabrics, the type of stitch and pattern will have a significant impact on how a garment feels.
The most common type of knitted fabric is jersey, which was traditionally made from wool but now can be found in a wide variety of cotton and cotton-blend yarns. This fabric is smooth on one side and ribbing on the other, with the backside of jersey knit fabrics often containing small loops. Jersey is very stretchy and can be used to make fitted garments with a tight or loose fit, depending on the desired look.
Other types of knitted fabrics include rib, cable and ponte. Rib is a thick, warm fabric that's very stretchy and often blended with other materials to add strength or stretch. Cable is a variation of rib that has multiple layers of stitches crossing over each other to create raised patterns and motifs. Ponte is a double-knit fabric that's very stretchy and sometimes made with spandex, along with rayon or polyester.
When it comes to loop and tuck knitted fabric, the difference between these two is that tuck fabric has loops on the topside of the fabric while float fabric has them on the bottom. These differences in knit fabric structures can have a big impact on how a garment feels when worn, as they can alter the fabric's size and stretch properties.
The stretch and elasticity of a knitted fabric depend on the amount that the fibers extend, which is determined by the length of the fiber. The fibers in polyester fabric can extend horizontally and vertically, depending on the stitch type and structure. This elasticity makes polyester fabric more stretchy than woven fabrics, and it's important to consider this when designing high-stretch compression products.
Polyester is a popular material for fabric because it's strong, resistant to stretching and shrinking and easy to clean and fast drying. It also tends to be less prone to wrinkles, mildew and abrasions than other fabric types. The best part is that today's polyesters are made from recycled PET plastic, which can be sourced from the same waste as used to make plastic water bottles. This recycled polyester is then spun into yarn, combined with other fabrics and used to make clothing — it's a very green choice.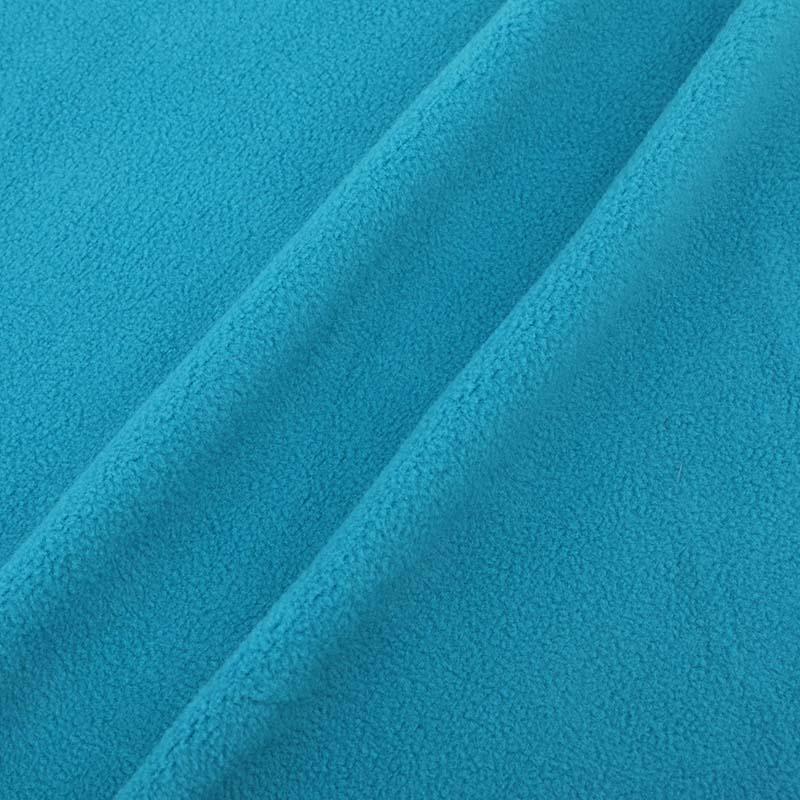 GD-002 100% Polyester Weft Knitting Polar Fleece