Polyester is a common fabric used to make many of the textile items we use in our daily lives, from t-shirts and blankets to dress fabrics, curtains, and even swimwear. It can also be recycled and reused into new clothes or other fabrics, which reduces the amount of waste that ends up in landfills and other environmental problems. It is one of the most commonly used synthetic fabrics, as it is incredibly durable and can be produced in a variety of textures. Woven polyesters are great for high-use items that need to be able to stand up to frequent wear and tear, especially when they are custom printed!
Polyester can be made into woven fabrics or non-woven fabrics. Woven fabrics are made by weaving threads together, like cotton or wool, while non-woven fabrics are pressed together using heat, chemicals, or a mechanical process. Woven polyesters can be made into a wide range of clothing, including dresses, skirts, and trousers. They can also be used for bedding, blankets, and other home furnishings. The fabric's strength depends on the thread used to create it, and it can be a combination of natural or synthetic fibers, such as cotton and polyester, or a blend of different types of fibers.
Woven polyesters can also be used to make a wide variety of textile products, including cleaning wipes. Polyester is a non-shedding synthetic fiber that is low in NVRs, which makes it an ideal material for cleanroom wipes. It is also very durable and has excellent tensile strength, so it can be shaped and heat-sealed to create the final product. This makes woven polyesters an ideal choice for cleanroom applications where the fabric will be regularly cleaned and laundered, as well as for use in isolation gowns.
The color of the polyester fabric can be adjusted by adding dyes to it during production. This can be done to create different colors and textures, as well as change the brightness or dullness of the fabric. In addition to changing the look of the fabric, this can help it resist moisture and odors better. The thickness of a woven polyester fabric can also be adjusted by increasing or decreasing the number of threads per square inch. The higher the thread count, the thicker and softer the fabric will be.
Some people prefer to only use natural fabrics and yarns, such as cotton, silk, or wool, for their clothing and other items. While these materials are generally breathable, hypoallergenic, and environmentally friendly, they can be more expensive and need to be handled with care as they may require special washing methods or dryer settings. Woven polyesters are a cost-effective option that can be used for a wide range of clothing, home furnishings, and other textile products.
When shopping for woven polyesters, there are several abbreviations you might see on the label that can be confusing. These include denier, gsm, and thread count. Denier is a measure of how thick the yarn is, and gsm refers to the weight or thickness of the sheet of fabric. Thread count refers to the number of warp and weft threads present in a sheet of fabric.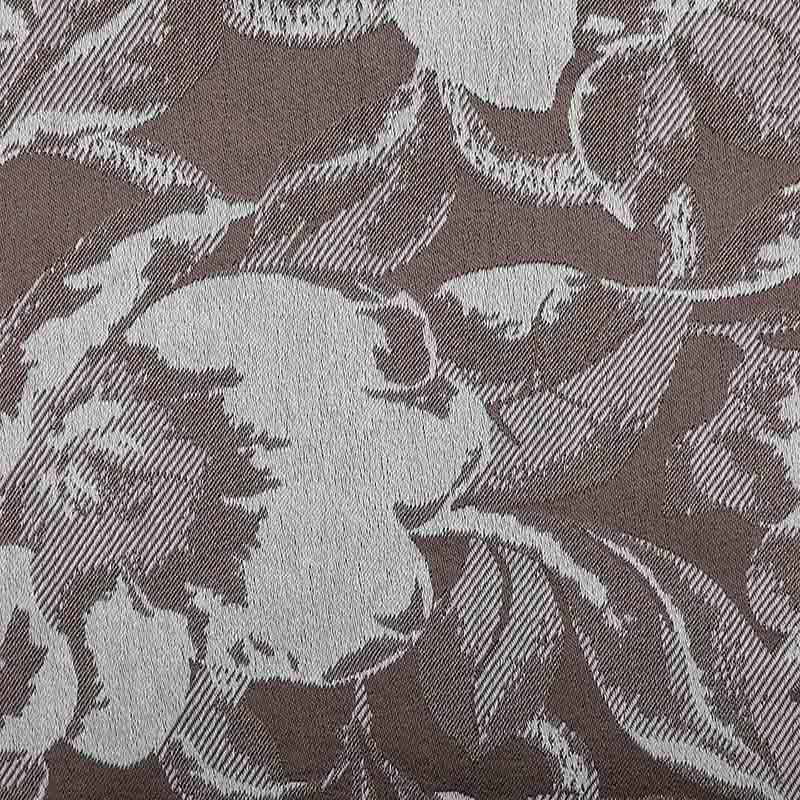 | | |
| --- | --- |
| Component Proportion/Yarn Count | 100% polyester,  22 tat / 24 tat / 26 tat / 28 tat |
| Contexture | Tatting |
| Craft | dyeing |
| Specification Grammage/Width | 220~300 gsm,  140/150cm & 280/300cm |
| Applications | Window curtains & decoration & dodging |
| Minimum Order Quantity | 700 meters |
| Color Minimum Order Quantity | Each color 700 meters/ different designs one color is OK |