The
Sanitary Ware
industry has witnessed significant transformations over the years, driven by changing consumer preferences and technological advancements. In recent times, the focus has shifted towards providing smart, sustainable, and hygienic solutions in modern bathrooms. This evolution is shaped by various factors that are redefining the way sanitary ware products are designed, manufactured, and utilized.
Integration of Smart Technology: One of the most notable trends in the Sanitary Ware industry is the integration of smart technology into bathroom fixtures. Smart toilets, sensor-activated faucets, and touchless soap dispensers are becoming increasingly popular. These innovations offer convenience, enhanced hygiene, and water-saving benefits. Smart toilets, for instance, may feature heated seats, automatic lid open/close functions, bidet functionalities, and self-cleaning options, providing users with a more comfortable and hygienic bathroom experience.
Sustainability and Water Conservation: With growing concerns about water scarcity and environmental impact, sustainability has become a crucial focus for the Sanitary Ware industry. Manufacturers are now developing water-efficient products that adhere to international standards for water conservation. Low-flow toilets, water-saving faucets, and eco-friendly showerheads are among the solutions aimed at reducing water consumption without compromising on performance.
Hygiene and Anti-microbial Solutions: The COVID-19 pandemic has heightened awareness around hygiene and cleanliness. In response, the industry is incorporating anti-microbial materials and easy-to-clean surfaces into sanitary ware products. These measures help inhibit the growth of harmful bacteria and viruses and make maintenance more straightforward, ensuring a safer and healthier bathroom environment.
Customization and Design Innovations: Consumers today seek personalized and aesthetically appealing bathroom spaces. As a result, manufacturers are offering a wide range of designs, finishes, and sizes to cater to diverse tastes and preferences. Customizable fixtures and modular solutions allow users to create bathrooms that align with their lifestyle and design choices.
Digitization and E-commerce: The Sanitary Ware industry is embracing digitization to improve customer experience and streamline operations. Online platforms and e-commerce websites enable consumers to explore a vast array of products, compare prices, and access customer reviews. Additionally, digital tools like virtual reality (VR) and augmented reality (AR) are being used to provide virtual tours of bathroom designs and facilitate product visualization.
Green Certifications and Eco-friendly Materials: Green certifications, such as LEED (Leadership in Energy and Environmental Design), play a vital role in driving sustainability in the Sanitary Ware industry. Manufacturers are increasingly using eco-friendly materials like recycled metals, sustainable wood, and low-impact plastics in their products. These initiatives not only reduce the industry's carbon footprint but also align with the growing demand for environmentally responsible solutions.
Aging Population and Universal Design: As the global population ages, there is a rising demand for bathroom fixtures that cater to the needs of older adults and people with disabilities. Universal design principles are being applied to create more accessible and inclusive bathroom spaces, featuring grab bars, walk-in showers, and comfort-height toilets.
In conclusion, the Sanitary Ware industry is undergoing a significant transformation to meet the demands of modern bathrooms. The integration of smart technology, emphasis on sustainability and water conservation, focus on hygiene and anti-microbial solutions, customization and design innovations, digitization, green certifications, and universal design considerations are some of the key factors driving this evolution. By embracing these trends, manufacturers are not only meeting consumer expectations but also contributing to a more environmentally friendly and inclusive future for bathroom spaces.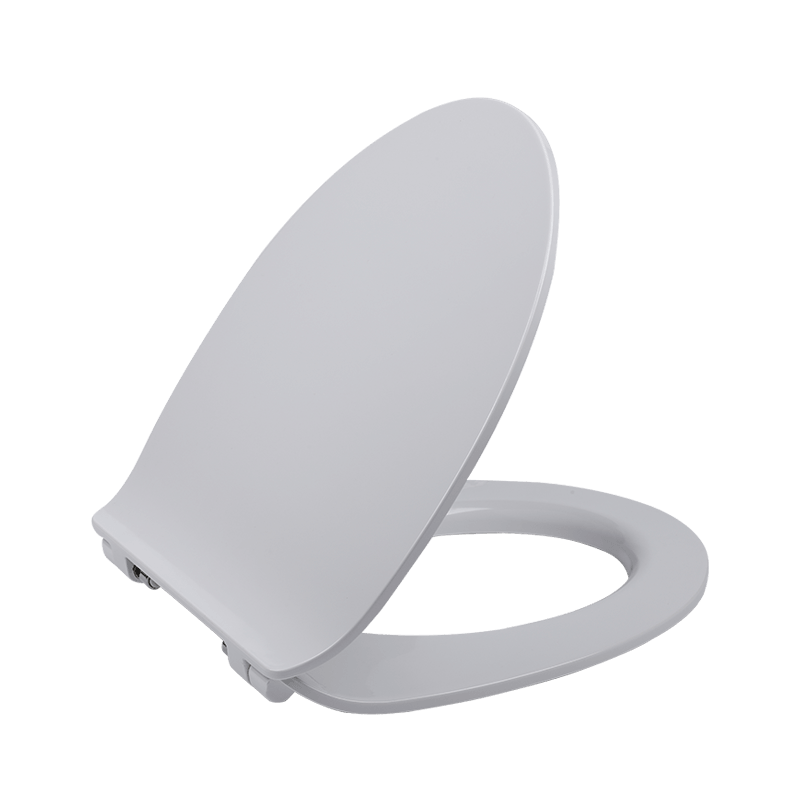 T5 Seats Soft Close Toilet Seat,Bathroom Ceramic Toilet Seat Cover Toilet Seat